Rozita Karslidou opened her Beauty Salon in Paphos, Cyprus, in January 1999.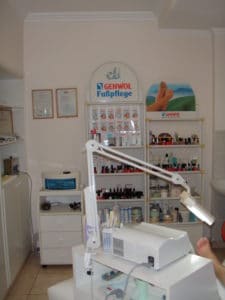 Mrs. Karslidou is Greek. She finished her studies in Munich, Germany, where she mastered the Gerlach and Gehwol companies (Germany), the skills used in the Gehwol pedicure and manicure.
With over 20 years of experience in pedicure, manicure, eyebrows shaping, and more, and of course, her knowledge, you can trust Rozita's 100%.
May you have discomfort with your feet or need a decent pedicure, manicure, or other services our beauty salon in Pafos provides, please get in touch with us with your desired date and time, and we will contact you with a confirmation.
You may find a complete list of our services and prices here.
We are looking forward to meeting you!
At our Beauty Salon in Paphos we always keep cleanliness – all instruments are disinfected. We don't save on materials. We do beautiful and professional work.
Hello! I have been in Rozita's Salon some days ago and I made a manicure and pedicure. In my opinion it was great. She was very concerned with her job and it was completely satisfactory for me. The colour of the nailpolish was so great that, as I have returned now to my country (Spain), I'm looking to buy the same here in my country.
Rozita's work is AMAZING!!  When I moved back to Paphos from London, I found them on Internet. I have been going there monthly for the last four years. She give the best mani-pedi's I have ever had!!  Super nice, super clean, and always expertly done nails.
My friends from Peyia recommended me Rozita's Salon in Paphos. Really enjoyed the pedicure time, good therapeutic and good treatments. Despite the fact that Rozita's English isn't perfect. She is a true master of her profession, with certificate from Gehwol and Gerlach companies. I recommend her to anyone and give her A+.
Rozita has been caring for my feet for nearly 10 yrs. She KNOWS pedicure and manicure and because she takes pride in her craft/art/product, she will deal with you straight; meaning, if a manicure style is popular, but isn't flattering for your age or respectful of the characteristics of your style, she'll let you know. That was irritating at first, but she has seen hundreds of clients with all their "blessings" and I have received numerous compliments...from strangers even!
Rozita's work is perfect and the prices are reasonable. This means I can afford a mani/pedi every two weeks and keep them looking good all the time. I always leave happy due to her super attentive individualized customer service--with great nails and look forward to my appointments!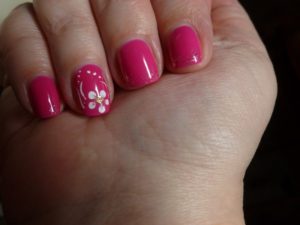 I moved here from Germany 10 years ago and have tried many places. I was referred to Rozita's salon and I have to say it's the best pedicure I'v had since I left Munchen.
Rozita is great. She took her time and made my feet feel amazing. This is my place! Can't wait for my next appointment 🙂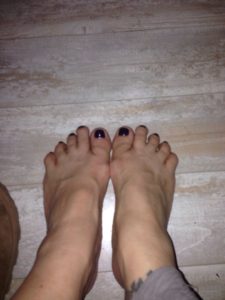 Address of our Beauty Salon in Paphos
Agapinoros 6, Paphos, 8046
For appointment please call (+357) 99467730 – Rozita
Contact us