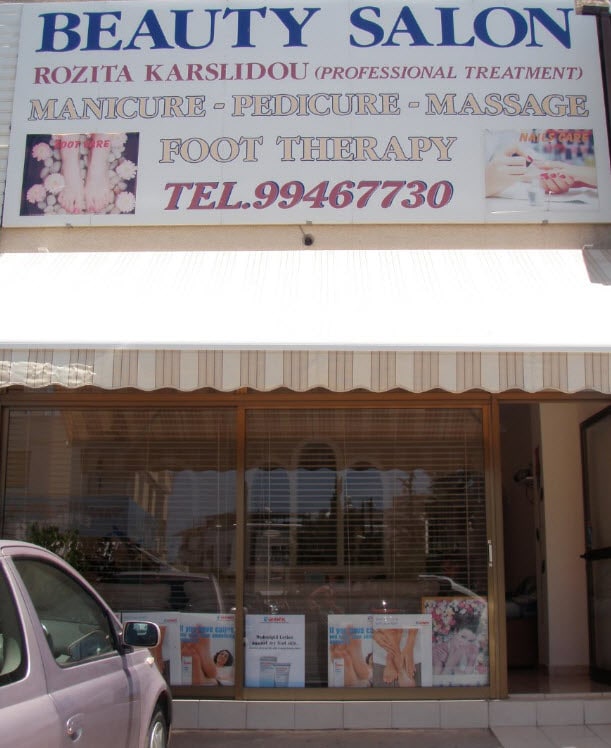 Для записи пожалуйста звоните: (+357) 99467730 — Розита
Адрес Нашего Спа Салона Красоты: Агапинорос 6, 8046, Пафос.
Понедельник: 8 .00am — 7.00pm
Вторник: 8.00am — 7.00pm
Среда: 8.00am — 7.00pm
Четверг: 8.00am — 7.00pm
Пятница: 8.00am — 7.00pm
Суббота: 8.00am — 7.00pm
Воскресение: мы закрыты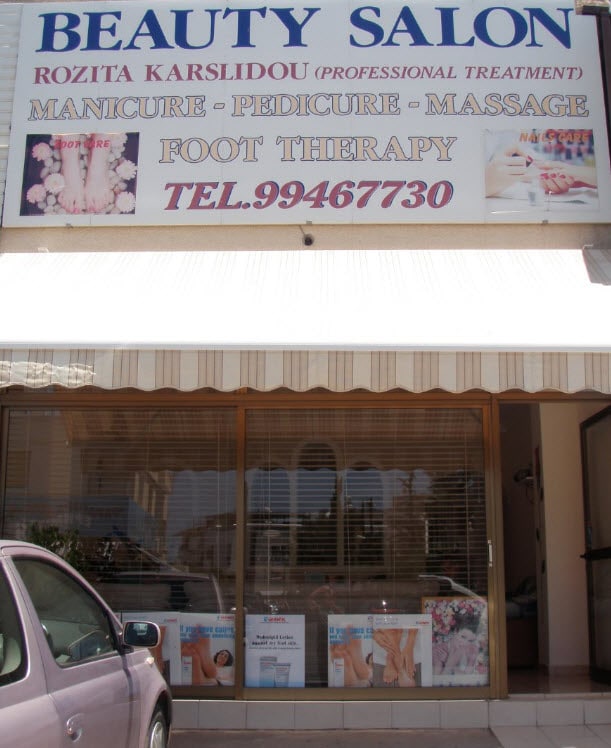 Where to get pedicure, manicure, waxing near me?
Ladies need a beauty parlor near them that's why we opened our beauty salon in 1999 in the center of Paphos for our regular and new visitors. In our beauty salon, we provide a range of high-quality services. Should it be Mani and Pedi, foot massage, or waxing, our skillfully and qualified beautician will be happy to assist you.
Book your Manicure and Pedicure treatments with convenience.
Professional nail care keeps them beautiful and healthy, the results your body and soul.
We do many types of manicures and pedicures and work on the latest German equipment.
We value our clients' time so that you can close the appointment by phone, e-mail, via Facebook, or any messengers.
We create beauty by providing quality services in a friendly environment at affordable prices.
For appointement please call: (+357) 99467730 - Rozita
Address of our Beauty Salon: Agapinoros 6, 8046, Paphos.
Email: rozitakarslidou at gmail.com
Monday: 8 .00am - 7.00pm
Tuesday: 8.00am - 7.00pm
Wednesday: 8.00am - 7.00pm
Thursday: 8.00am - 7.00pm
Friday: 8.00am - 7.00pm
Saturday: 8.00am - 7.00pm
Sunday: we're closed